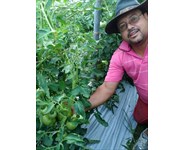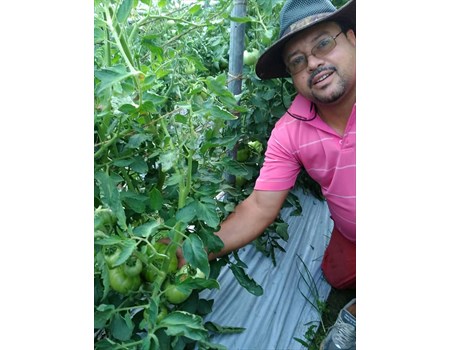 The Southern Virginia Food Hub (SVFH) is a 501c3 nonprofit, multifaceted operation, addressing several needs of local agribusinesses. The brick and mortar location at 100 West Danville Street, South Hill, Virginia, is open four days per week. It houses a local food grocery, commercial kitchen, local food deli, coffee bar, and a community classroom.

The local food grocery increases the availability of local products to consumers, beyond the limited operating hours of traditional farmers markets. Area farmers, as well as local bakers, can utilize the commercial kitchen to create their own unique products. The kitchen can be used to transform locally produced farm products into value-added items such as casseroles, baked goods, soups, jellies, jams, and sauces. These goods are available for retail through the grocery and deli of the SVFH. The deli offers ready-to-eat, take home meals prepared from in season local products, extending the local food option to busy families. The community classroom is used to teach agribusiness, cooking, healthy eating, canning, sustainable farming and many other classes in conjunction with the SVFH's partners at Virginia State University School of Agriculture and the Virginia Cooperative Extension. Meetings and other events can be held in this space as well, with the meal showcasing local foods.

The SVFH also addresses the issue of food waste. Local produce farmers can wholesale their overstock or blemished produce to the SVFH for the grocery shelves, to be processed into value-added products or for use in ready-to-eat meals. These products are marketed collectively as "Southern Virginia" in origin. This aids in branding the region as a whole, making it synonymous with quality cuisine.

The SVFH is a one of a kind, farmer raised AND farmer made food retailer and the only one located in Southern Virginia, benefiting numerous agribusinesses. It is the ONLY one in the United States combining the commercial kitchen, deli, educational classes, and local food grocery opportunity for farmers and producers of ALL kinds. Once successful, this will become a model for other similar projects across the country. read more...